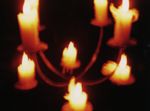 Thursday Feruary 11, 1999
post lust: there is some of that this morning, you know, the sort of 'what was that all about' vibe that often happens at an end of an encounter. today the president was let off the hook (of lustful machinations) and some people don't agree ( there is a bomb scare at the capital as I write this.) and here, like usual, the warm glow reverberates through this space as it always does after a zone, add perhaps even more so by the presence of new friends from new york and rio whom somehow magnetically were attracted to our fine space.
lust is perhaps a mindless state, it takes you over and impresses you with a focused satisfaction. perhaps lust is the mother of improvisation, true to the edge, make it up to get that thing, the boy, the girl, the chase, the strength that this energy attracts, pushing and pulling toward a reasonably unknown place. when ever I am dj'ing, there is a desire to know about the space where the music is flailing, it comes through some very prescribed limitations, the dancers, the vibe, the people who walk up and say, 'what's that thing you are playing' and at all feels like lust to me, that focusing and abandonment, non literal, non rational, full of life. improvising is a lust for life, it is being alive.
gisburg, the vocalist who's beautiful shimmering voice sliding around the space, embodies that too. we recently met in new york where she played me her song cycle about love and heartbreak which she performed last night, high up in the loft, an angels voice, telling us about being mortal. this is about post lust, when you wake up and you have to deal with the exponents of all that energy. sometimes it's about the cooling of passion, the fleeting memory, and perhaps bigger issues: debt, both physical, emotional and monetary.
but we need these things in our lives. would we be not alive, if for some infinitesimal moment we didn't care about all the rest, put everything on the line for one passionate expression. maybe it's biological for we want to believe that this moment would stretch into infinity, and there we give into our lust (perhaps against our better intentions.) and for others it is simply a way a being, a form of being in love with life: it all works out anyways.
shouts out to everybody who showed up: to paul and dave f, refugees from the ambient brunch, dave s, mighty improviser with sax and electronics, mike b, blowing all sorts of wind like things, the violinist (where did he come from?) again gisburg who floated down from the rafters to improvise (btw both dave slessur and gisburg have albums out on john zorn's tzadik label and paul, of course, is part of dogon, check out his disks as well, you won't be disappointed by any of it.) also thanks to pierre, mister midi laser man artist, sketching improvisations in a thin red line, and shaw who's photos were lustful in a more corporeal way.
next time, I'm looking at M for mmmmm, like things that make you go...